Inner temperature controller for switchgear cabinet.
Especially used for controlling fan filter, heater and heat exchanger,also could be monitoring the electric cabinetinner temperature when working as signal arouser.
Parameter clarification
1. Makebimetal sensor as heat sensitivity set to feedback of heat
2. Contact point scheme:single switchover contact point as instant switch component
3. Allowed load of contact point
---KL5-3(Heating)
---AC10(4)A
---DC=30W
---KL5-4(Cooling)
---AC5(4)DA
---DC=30W
---(D)=sensitivity load at cos =0.6
4. Adjusting range+5℃ to +60℃
5. Weight:105gappr
6. Size:70*70*33.5mm
7. Switch discrepancy :1K±0.8K
8. Voltage scope is wide any type could be used from 24V to 230V
9. Time-saving connection,terminal block could be installed with screw from outside
10. Easy installation,could be installed to 35mm din rail vertically or horizontally according to EN50 022,it could be clipped to NS/35-ES cabinet profile with its accessory adapter.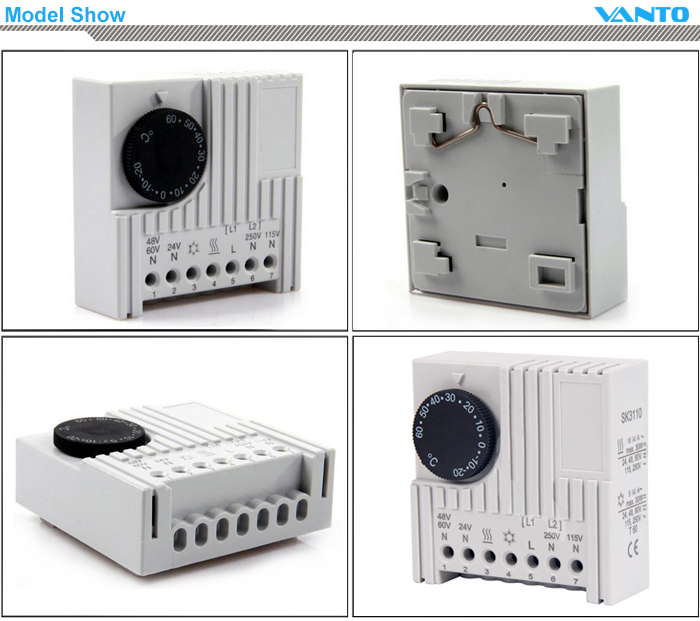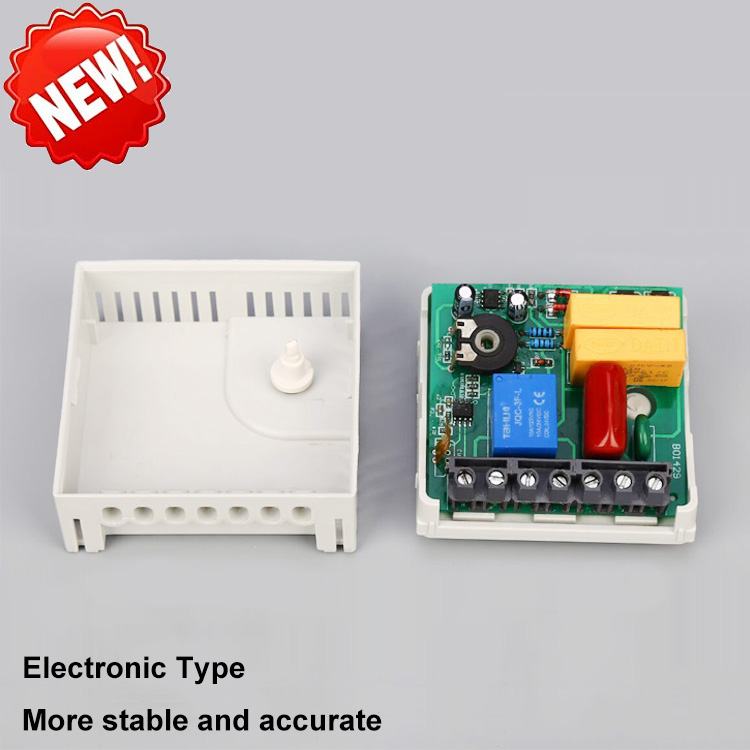 Q:1.How do you control the products' quality?
A:Auto inspection machine and manual testing together before packing.

Q:2.What's your payment term?
A:We usually accept T/T(30% deposit,the balance before delivery.)
Samples cost can be paid by Western Union,MoneyGram

Q:3.Would you accept to use our logo?
A:If you have good quantity,we can make OEM for you.

Q:4.Can I get a sample for reference?
A:We provide free samples for testing,you only need to pay the courier cost.

Q:5.What is your MOQ?
A:The MOQ can be only 1 piece.

Q:6.What is your delivery time?
A:Usually it takes 7-25 working days depends on items and quantity.

Q:7.What is your warranty time of the products?
A:24 months

You are here: Home >> Products >> Thermostat >> Room Thermostat